【VR】如果古董会说话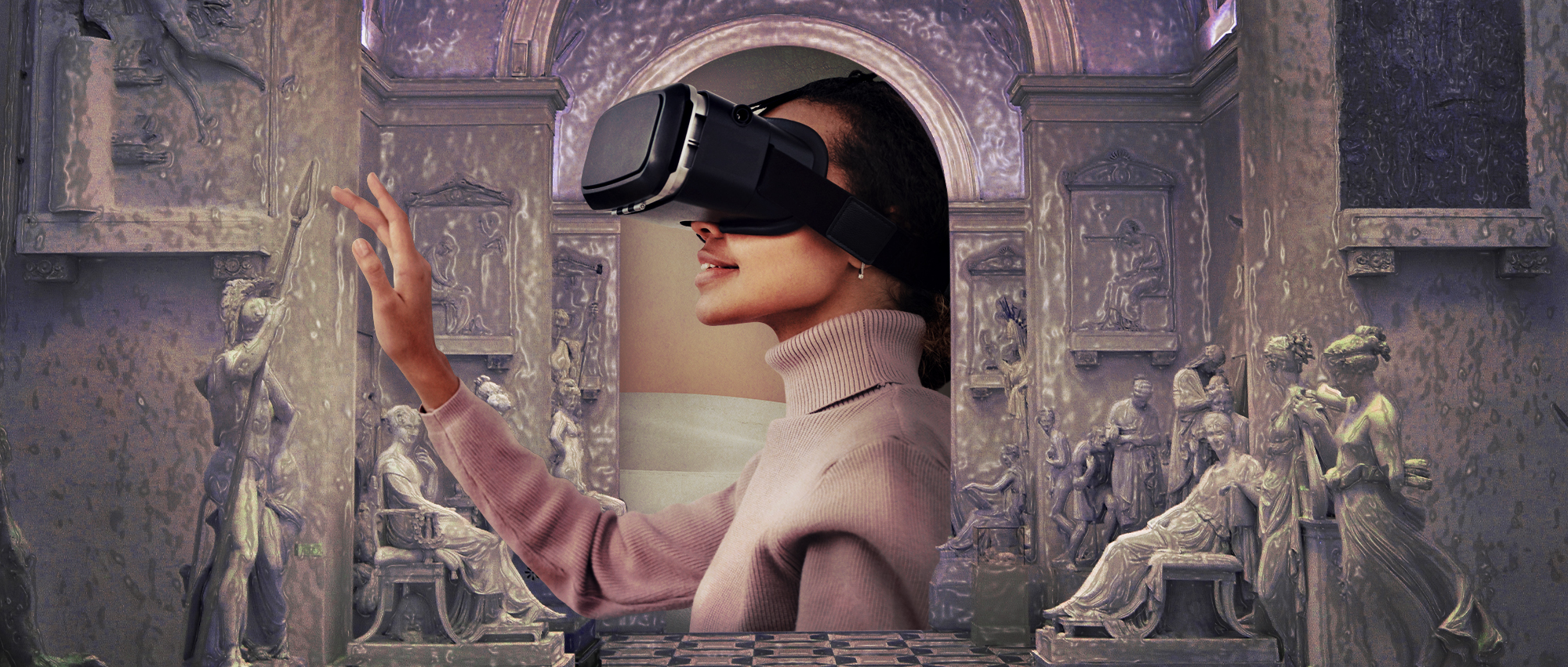 文化遗产具有不可估量的价值,为保护与传播文化遗产,数字技术发挥了极大作用。致力于数字文化遗产保存技术的企业Toppan,在数字文化遗产转换、保存与传播上形成了完善的方案。
Cultural heritage has immeasurable value, and experiential technology has played a great role in protecting and spreading cultural heritage. Toppan, a company dedicated to the preservation of cultural heritage, has formed a complete plan for the conversion, preservation and dissemination of cultural heritage through technology.
7月1日,由东京国立博物馆与数字文化遗产企业Toppan Printing合作建立的TNM&TOPPAN博物馆剧院重新开放。
VR作品「風神雷神図屛風」体验也同期恢复,7月21日开始将会展出为期一周的「風神雷神図屛風」展览,届时可同时观看实物与VR视频。近年来,VR在文化遗产交流与保存中出现率越来越高。
On July 1st, the TNM & TOPPAN Museum Theater, which was established by the Tokyo National Museum and Toppan Printing, reopened.
An exhibiting VR experience, 「風神雷神図屛風」 also re-opened the same day. Until July 21st, a week-long, digital cultural heritage experience 「風神雷神図屛風 」will be exhibited, which can will include both installation pieces and VR videos. In recent years, VR has become more and more common as a tool for the exchange and preservation of cultural heritage.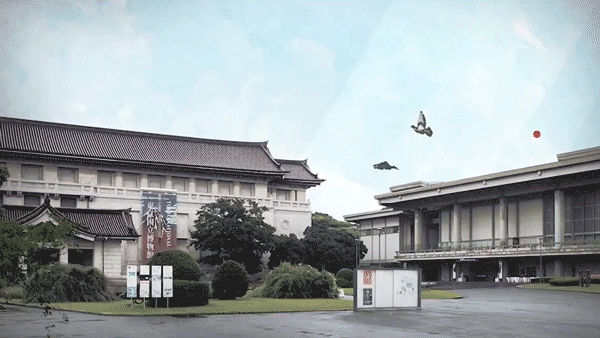 ◆ 文化遗产的数字保存 
过去对文化遗产的保存以实物留存与照片为主,但这两者均会随着时间流逝出现损坏。科技的发展带来文化遗产的数字化保存方式,VR则还原这些文化遗产存在的环境。
Toppan特别关注"看不见的事物"展出,通过使用先进的测量技术,从遗存的图纸、资料中发掘可用信息,在专家、博物馆研究人员指导下重建文化遗产数据模型,制作出具有重大学术价值的虚拟现实内容。
Digital preservation of cultural heritage
In the past, the preservation of cultural heritage was mainly based on physical preservation and photographs, but both of those methods will deteriorate over time. The development of new technologies has brought about the preservation of cultural heritage through digitalization, using VR to restore the environment in which these cultural heritages exist.
Toppan heavily emphasizes its "Invisible Things" exhibition. They uses advanced technologies to extract hidden data from the remaining drawings and materials. Under the guidance of experts and museum researchers, they reconstructed the cultural heritage data and produced virtual reality content with high academic value.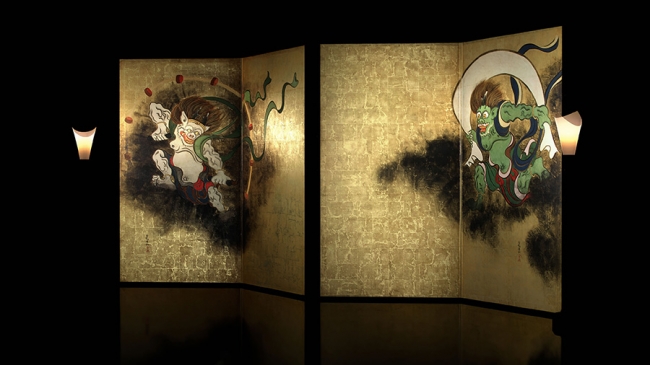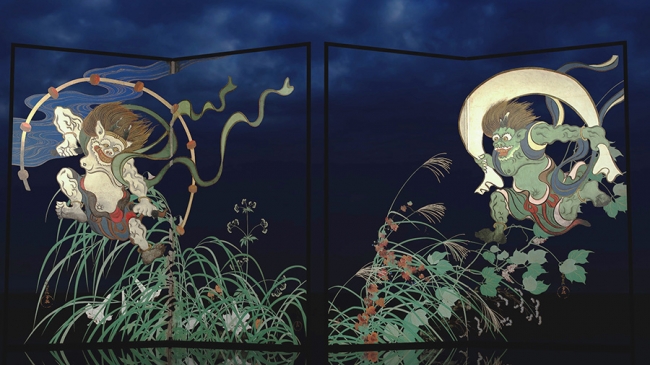 他们已经在绘画数字档案研究了近10年,与东山魁夷等10位日本著名画家合作,输出高清数字艺术;并为各种艺术文化场馆构建数字、VR艺术画廊,贴合不同年龄段,划分主题与语言。
Toppan has been studying digital painting archives for nearly 10 years, and has cooperated with ten famous, Japanese painters such as Kaiki Higashiyama to produce high-definition digital art. They have built digital and VR art galleries for various arts and cultural venues, adapting the content in theme and language in order to appeal to different demographics.
◆ 数字文化遗产的传播 
Toppan VR是一种数字文化遗产,是对真实文化遗产的补充,并通过大型展览等方式传播出去,促进多元文化交流与传承。
该企业举办的数字文化遗产展览为参观者提供了一种新的途径来欣赏文化遗产,以可视化方式把文字描述转为易于理解的立体对象,通过沉浸式环境重现文化对象的结构特征与所处环境。为体验到更真实的文化遗产,现场有三种沉浸式体验方式可选择:
Dissemination of digitized cultural heritage
Toppan VR is a digitalized cultural heritage experience that complements the real-life cultural heritage experience. It is articulated through large-scale exhibitions to promote multicultural exchanges and inheritance.
The digital cultural heritage exhibition organized by Toppan provides visitors with a new way to appreciate cultural heritage, visually transform text descriptions into easy-to-understand three-dimensional objects, and reproduce the structural characteristics and location of cultural objects through an immersive environments. To experience more authentic cultural heritages, Toppan offers three immersive experience methods:
01 独立式VR体验
博物馆剧院提供独立的VR体验空间,使用者可以通过控制器自由切换场景或移动。
Independent VR experience
Museum Theater provides an independent VR experience space, allowing users to freely switch between scenes or move through experience using a controller.
02 环绕式曲面屏剧院
三台投影仪无缝投屏,曲面屏环绕式覆盖整个视野,提供更加逼真的沉浸式体验,彷佛置身于视频环境中,现场还有配有向导解说,使人们对过去的文化理解更透彻。
Immersive Theater
Three projectors seamlessly project onto the screen, and a curved screen surrounds the entire field of view, providing a more realistic and immersive experience, as if you are in a video environment. There is also a guide in the scene who describes the scene more thoroughly.
03 超高清4K投影
一台投影仪与一块超大的超高清4K显示屏,清晰度是普通高清视频的4倍。这套方案可用于剧场外预览沉浸式内容,便利观看者挑选自己的体验内容。
4K display
A projector and a large ultra-high-definition 4K display screen, where the resolution is 4x that of ordinary high-definition video. This solution can be used to preview immersive content outside the theater, so that viewers can choose their own content to experience.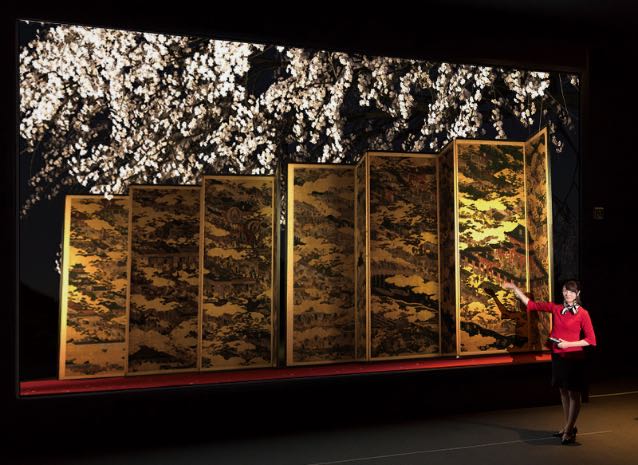 ◆ 多渠道传播
该企业出品的VR数字文化遗产内容供多方渠道使用,最直接的是与学校、博物馆、科学馆、寺庙等合作,作为活动展出、体验使用。
Multi-channel communication
The content of VR cultural heritage produced by Toppan is available in many locations including schools, museums, science centers, temples, etc.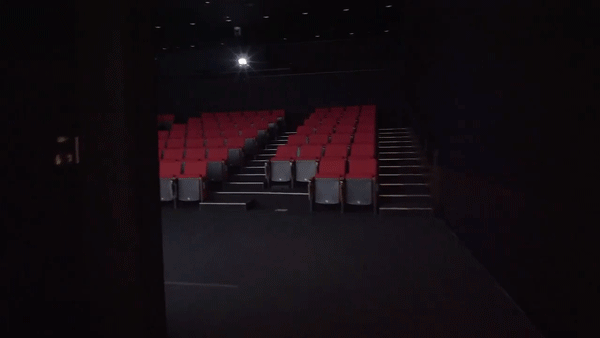 各行各业都在利用新兴科技拓展业务,旅行社也一样。通过旅行社合作的项目,体验者可利用VR感受时代变迁、体验社会变化,或是在本国体验在国外生活的状态。
walks of life are using emerging technologies to expand their business, including travel agencies. Toppan cooperates with travel agencies to use VR to experience change in life, society, or the status of someone's home country while they are abroad.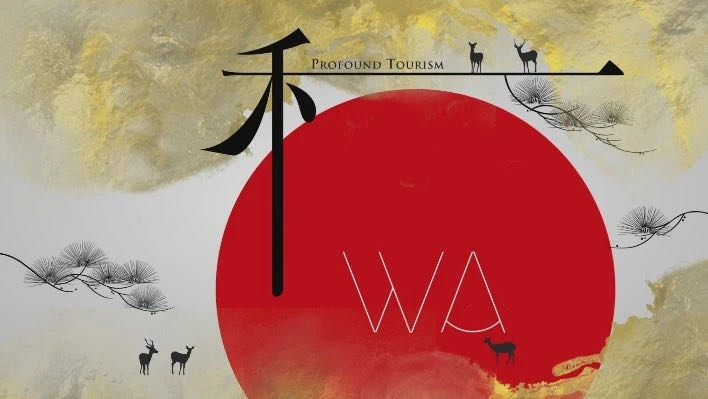 单一的线下展出受时空限制,文化遗产蕴含的文化价值传播不完全,他们便开始出售VR内容资源,让普通人也可在线上或线下购买VR内容,在家即可欣赏珍贵的文化遗产。
除此之外,消费者还可以在博物馆剧院看到迷你版的馆藏品复制版、纪念品等。
Offline exhibitions are restricted by time and space, and cannot completely recreate cultural heritages. Toppan also sells VR content resources. Ordinary people can buy VR content online or offline, and enjoy different cultural heritages at home.
In addition, Toppan also provides replicas and souvenirs from the experiences.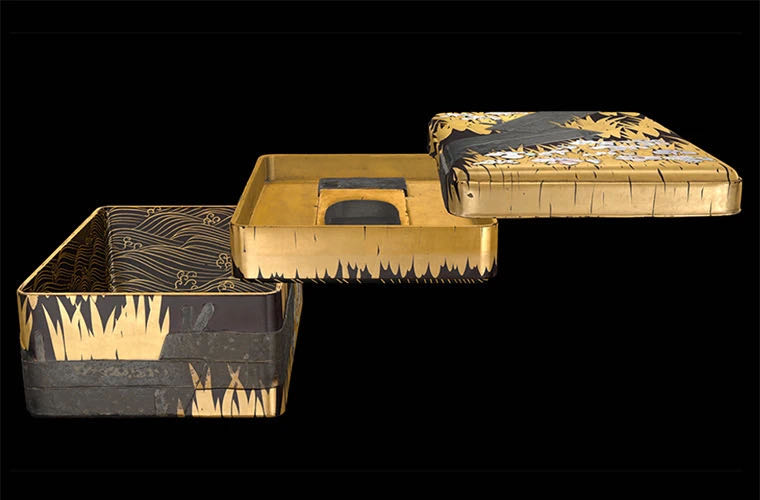 ◆ 促进世界文化交流
除了在日本与艺术家、博物馆等建立联系,Toppan还与世界范围内的文化遗产相关组织单位合作,将物质文化遗产转化为数字文化遗产,推动多元文化在世界范围内传播交流。
Promoting cultural exchanges
Toppan not only establishes connections with artists and museums in Japan, but also cooperates with cultural heritage-related organizations around the world to transform physical cultural heritage exhibitions into digital cultural heritage experiences, promoting the spread and exchange of diverse cultures around the world.

◆ 精准还原文化遗产
数字化还原文化遗产对精准度要求极高。
相机捕获图像+后期调色是常见处理手法,但是颜色受个人审美影响,并不能完全反映历史文物的实际状态。为最大程度还原文化遗产,以下三种测量手段或可作为同行参考:
Precise restoration of cultural heritage
Digital restoration of cultural heritage requires extremely high accuracy.
The captured image + post-grading is a common processing method, but the color is affected by personal aesthetic choices and does not fully reflect the actual state of historical relics. Toppan uses the following three main methods to restore cultural heritage: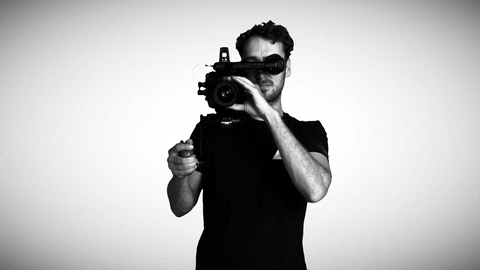 (1)数码测量
通过高清数码相机获取物体表面状态与纹理信息,即使物体很大,也可以使用计算机控制的成像系统并进行分点拍摄和全方位拍摄来获得物体信息。
(1) Digital measurement
Obtain the surface data and texture information of the object through a high- definition digital camera. Even if the object is large, you can use the computer-controlled imaging system and perform point shooting and omnidirectional shooting to obtain the object's data.
(2)色彩测量
物体颜色的很大程度上取决于照明,需同时测量物体反射光与照明光数据,模拟观看者视角接收到的光照状态;以及使用非接触式光谱辐射仪获取颜色信息,测量照明光的特性,以获得光谱反射率。
(2) Color measurement
The color of the object heavily depends on the lighting. Toppan simultaneously measures the reflected light of the object and the lighting data to simulate the lighting strength received by the viewer's perspective; and
(3)细节测量
对于肉眼看不到的不可见区域,则使用激光测量仪、移动测量仪,利用三维测量技术,从各个方向测量物品,准确记录其形状。
(3) Detailed measurement.
For areas that are invisible to the naked eye, Toppan uses laser measuring instruments and mobile measuring instruments, as well as three-dimensional measurement technology to measure items from all directions in order to accurately record their shape.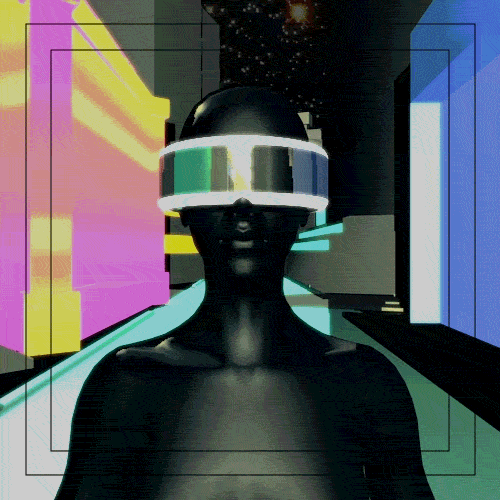 随着数字文化记录设备的进步,清晰度更高、还原度更精确的沉浸式文化遗产体验方式将会越普及。
With the advancement of anthropological, recording equipment, immersive cultural heritage experience methods with higher definition and more accurate reproduction will become more popular.
(图片来源:ToppanVR、Toppan Painting)
→ www.fxgvr.com
Weibo:FXG-西顾国         
Facebook: FXGVR
Twitter: FXG_VR             
Youtube: FXG