维密破产后,他的时装秀风生水起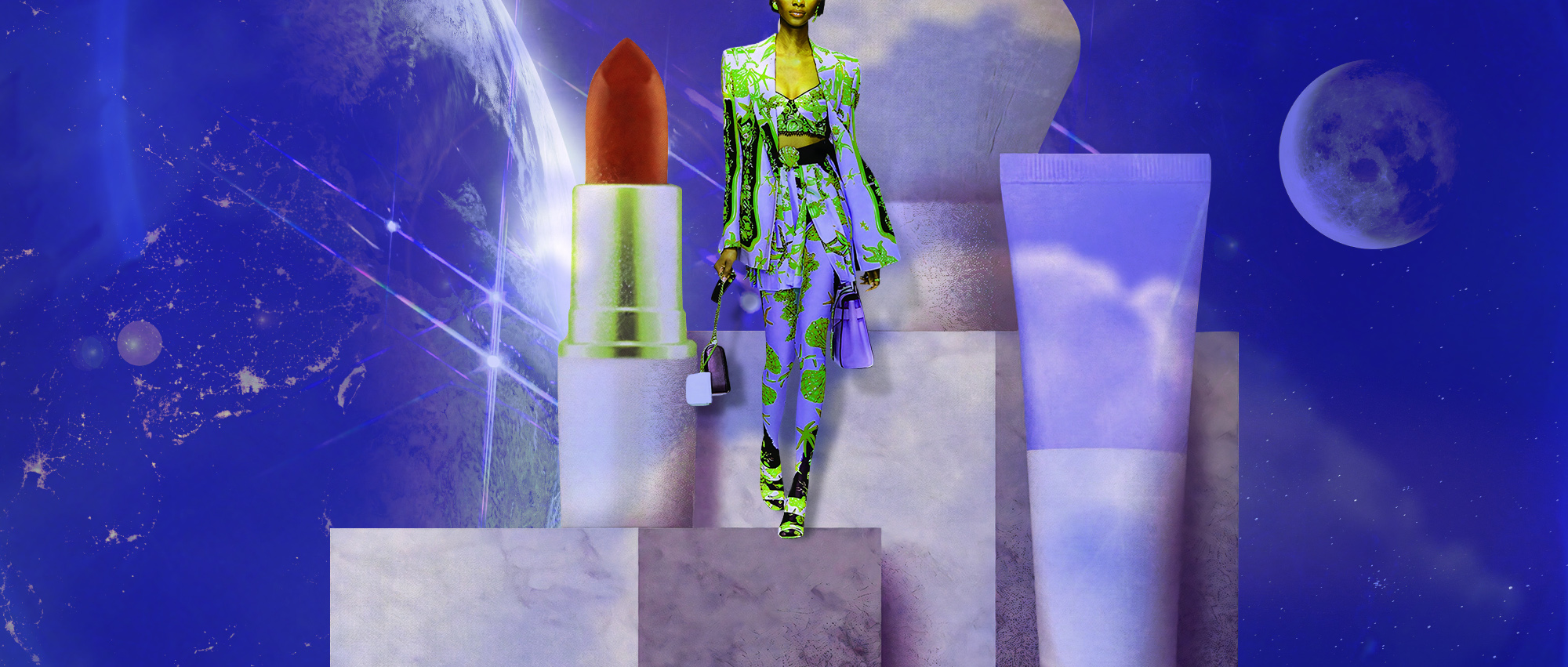 十几年前,没人会想到可以在线上隔着屏幕买东西;
几年前,没人会想到可以在线上就着空气试穿衣物。
More than a decade ago, no one would have thought that you could buy things online through a screen; a few years ago, no one would have thought that you could try on clothes online.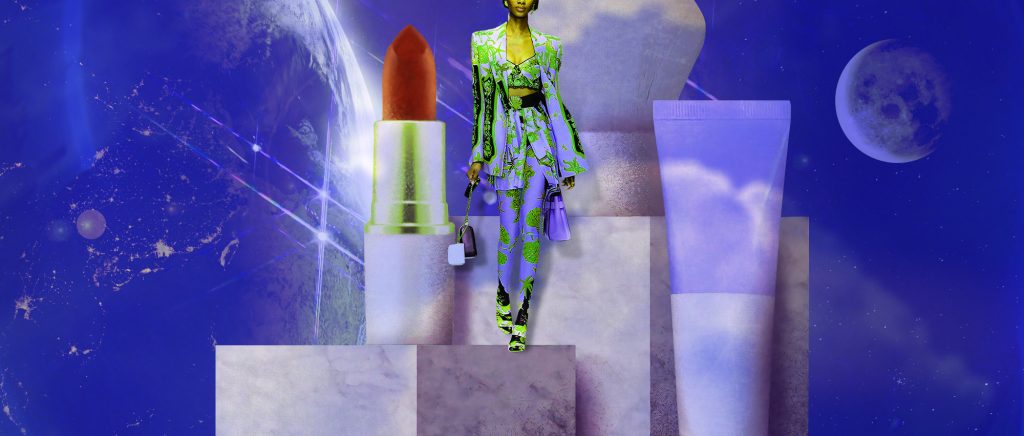 阿sir,都0202年,还有啥不稀奇的?
年中,维密英国公司破产,
H&M5月税前亏损近6.95亿美元、
ZARA宣布关闭全球旗下1200家门店,
星巴克将在未来18个月内,减少400家门店,
香奈儿宣布停产、
爱马仕宣布停产……
In the middle of the year, Victoria's Secret UK went bankrupt,
H&M's May pre-tax loss was nearly US$695 million,
ZARA announced the closure of 1,200 stores worldwide,
Starbucks will close 400 stores in the next 18 months,
Chanel announced the suspension of production,
Hermes announced the discontinuation of production,
and so on.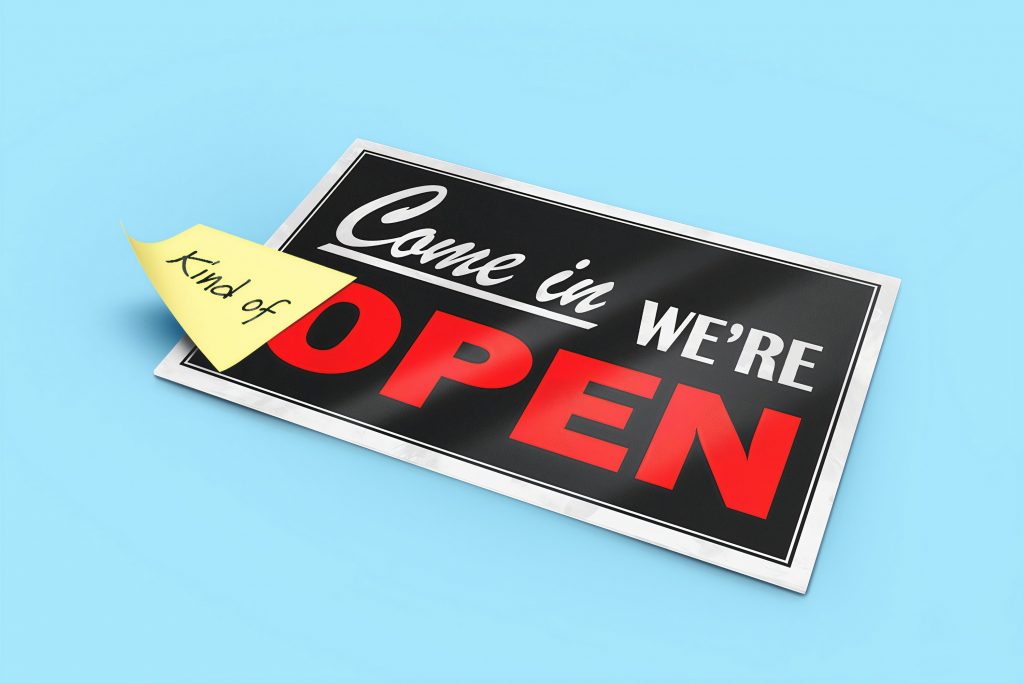 有人破产、有人一夜财富自由。即使是百年老字号,在疫情冲击下,也不得不面临倒闭危机。
Some people go bankrupt, some people obtain wealth overnight. Even a century-old brand has to face the crisis of bankruptcy under the impact of the COVID-19 Pandemic.
全球消费市场仍处于不确定状态,消费者的信心正处于历史低值。根据贝恩公司的中等模型预测,与去年同期相比,2020年全年奢侈品市场表现将收缩22%至25%,市值减少约600亿至700亿欧元(第一财经)。
The global consumer market is still in a state of uncertainty, and consumer confidence is at a historically low value. According to Bain & Company's mid-range model forecast, the performance of the luxury goods market in 2020 will shrink by 22% to 25% compared to the same period last year. The market value decreased by about 60 billion to 70 billion euros (YICAI).
实体经济在与宅经济的PK中落下风,将体验至上奉为至理的奢侈品牌需要在传统实体销售中觉醒,利用一切可能的线上工具来重塑与顾客之间的交流。
借助XR扩展销售渠道,重新定义奢侈品零售的形式,或许是当下及未来的不二选择。
The real economy has fallen in the PK with in-house economy. Luxury brands that put the physical sales experience are needing to utilize all possible online tools to reshape communication with customers. Using XR to expand sales channels and redefine the form of luxury retail may be the best choice offline and in the future.
消费端的AR营销
 AR虚拟空气鞋 
奢侈品牌Gucci与图片社交应用Snapchat合作推出了一款能够在线上试穿鞋子的AR滤镜。
Gucci, a luxury brand, has cooperated with the photo social application Snapchat to launch an AR filter that enables users to try on shoes online.
用户先在手机上选择想要试穿的鞋款,以Gucci Ace、Gucci Rhyton、Gucci Tennis 1977、Gucci Screener四款为主,再将智能手机对准自己的脚即可试穿。
选好鞋款后直接点击立即购买,便可享受在线购物。
Users first select the shoes they want to try on on their mobile phones, mainly Gucci Ace, Gucci Rhyton, Gucci Tennis 1977, and Gucci Screener, and then point their smartphones at their feet to try them on.
After choosing the shoe style, you can click 'buy now' and checkout.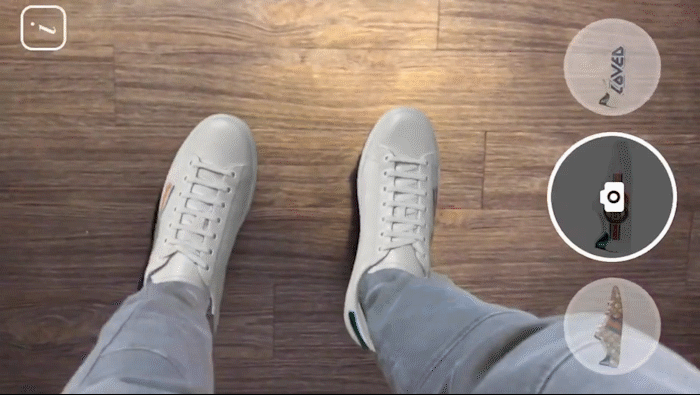 除了Gucci,Nike、Adidas、Jordan等品牌也已加入AR试鞋行列。
In addition to Gucci, brands such as Nike, Adidas, and Jordan have also joined the AR shoe trend.
 豪车线上预购 
宝马是最早使用增强现实技术为用户提供以创新方式探索品牌产品的公司之一。
BMW is one of the first companies to use AR to provide users with innovative ways to explore brand products.
通过Google的AR技术,用户可以以真实尺寸看到即将购买的车型款式,挑选合适的颜色并为爱车腾出足够的停置空间。这对色彩搭配要求较高或空间有限的用户来说,是一个极佳的选择方式。
Through Google's AR technology Tango, users can see the model of the car to be purchased in its real size, choose the color, and make sure there is enough parking space for the car. This is an excellent service method for users with high aesthetic requirements or limited space.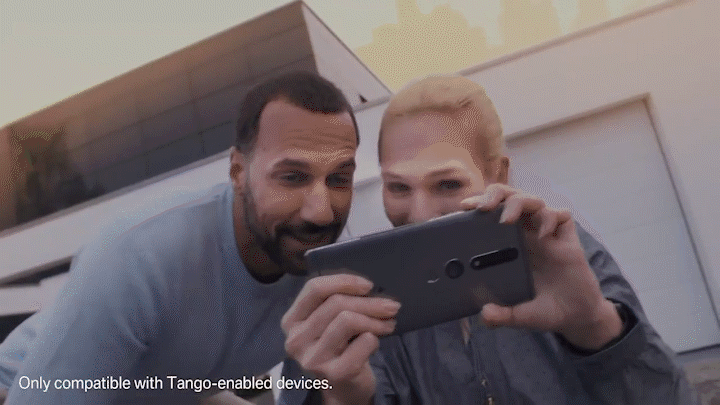 奔驰甚至还为未来轿车搭载了AR智能导航系统。
AR投射关键导航信息,包括方向、车速和目标距离等,驾驶员可在驾驶过程中直接获取道路信息,无需视线转移,行驶更安全。
Mercedes-Benz equipped future cars with AR intelligent navigation systems. The AR heads-up display can directly project key navigation information within the driver's line of sight, including direction, vehicle speed and target distance. The driver does not need to move his vision away from the road or look down at the dashboard. The next street and turn will be displayed directly on the road, displayed on the windshield in the form of arrows.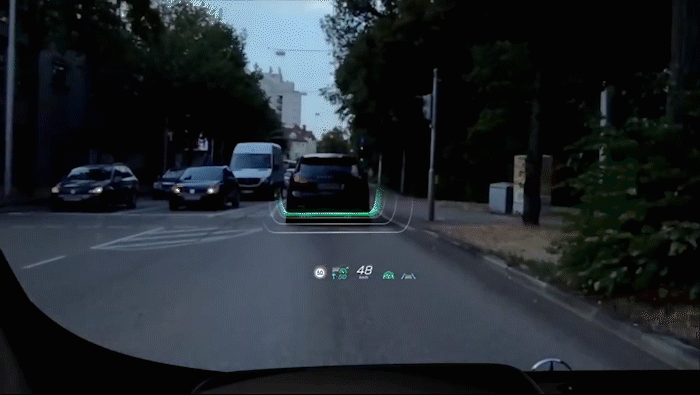 美妆魔镜 
《2019奢侈品市场:品牌应了解的内容》写道:奢侈品的消费人群正逐步年轻化。
与数字化共同成长起来的一代人,消费观念与过去有很大差异,这些年轻人更热衷于在社交媒体平台上以各种方式展现自我。
Chase Buckle wrote in "2019 Luxury Market: What Brands Should Know", that the luxury consumer group is gradually becoming younger. The generation that has grown up with the digital age has a very different consumption concept from the past. These young people are more keen to express themselves in various ways on social media platforms.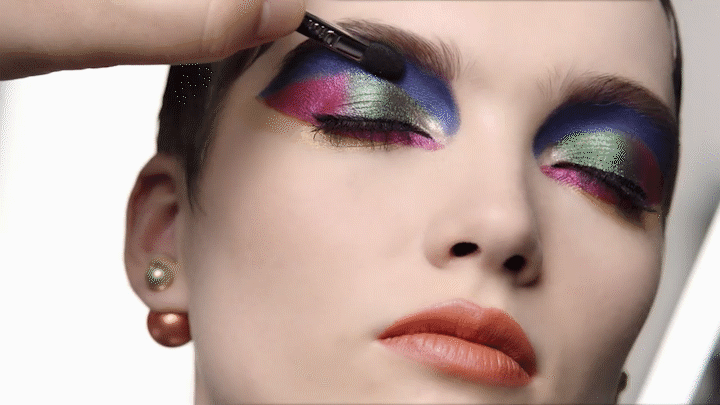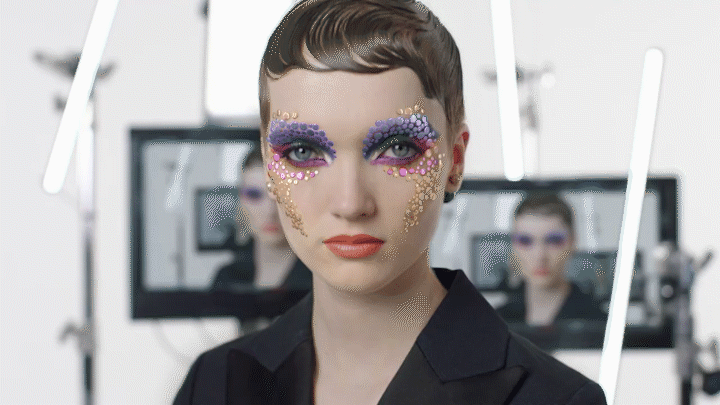 社交大应用如抖音、TikTok、Instagram等均推出AR功能,日常有开发者为用户设计基础配饰、挂件类滤镜,更重要的是吸引了一大批奢侈品牌入驻。
例如迪奥推出假日彩妆系列,以化妆镜形式为用户展现眼影色彩、口红色号等体验,吸引无数用户,为品牌带来上亿的用户流量。
Popular social applications such as Douyin, tiktok, Instagram, etc. have all launched AR functions. Everyday developers design basic pendant doll filters for users. More importantly, it has attracted a large number of luxury brands to incorporate their products into the platforms. ,
For example, Dior launched a series of holiday makeup applications, in the form of makeup mirrors to show users the experience of lipstick shades, eye shadow color, etc., attracting countless user experiences and bringing hundreds of millions of new user traffic to the brand.
 改善奢侈品消费体验 
手机、平板上AR应用除了吸引海量消费者,还帮助品牌管理他们消费者购买前对外观的期望和态度。
AR可以通过等比例的虚拟物品展示,为消费者提供近乎真实的模拟物品搭配与店内购物体验,以此提高消费满意度与成交率。
Using technology to improve the luxury consumer experience strategy. In addition to attracting more shoppers, these AR applications can also help brands manage their consumers' expectations and attitudes towards appearance before buying.
For example, consumers can place AR images of handbags or sports shoes next to other clothing online to simulate the in-store experience before purchase, thereby improving customer satisfaction and reducing the possibility of customers returning products due to dissatisfaction.
企业端的AR营销
 皇帝的新衣是真的 
涩谷PARCO为商场打造了一座"下一代数字时尚大楼",融合现实世界与虚拟世界,在各种XR服务中,有一面"FXMirror"3D虚拟试衣镜。
Shibuya PARCO has created a "next-generation digital fashion building" for the mall, integrating the real world and the virtual world. Among various consumer-level XR services, there is a "FXMirror" 3D virtual fitting mirror.
利用手机与与试衣镜的AR结合,创建使用者3D模拟人,并选择不同款式的服装搭配着在模拟人身上。基于XR技术和跟踪技术,镜子里的3D模拟人还可以实时反映用户的面部表情和肢体动作。
Using the mobile phone and AR combined with the dressing mirror to create a 3D simulation for the user to choose different styles of clothing to match the buyer. Based on XR technology and tracking technology, the 3D simulated person in the mirror can also reflect the user's facial expressions and body movements in real time.
AR试衣方便快捷,免去频繁的更衣过程,也为女性购物者减少妆容在试衣过程中被擦掉的烦恼;对品牌方而言,同一时段还可接待更多顾客。
It eliminates the frequent changing process, and also reduces the worries of lipstick being wiped off during the fitting process for female shoppers. AR fitting is convenient and fast. For the brand, it can allow sellers to work with more consumers at a time.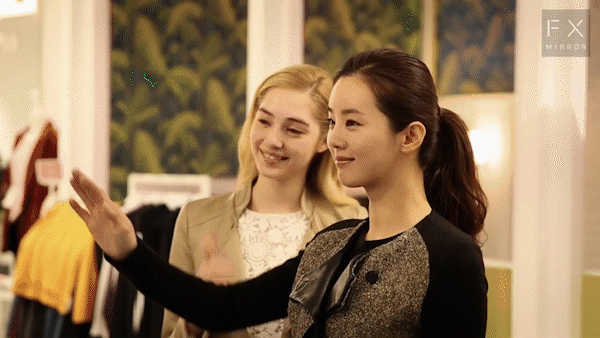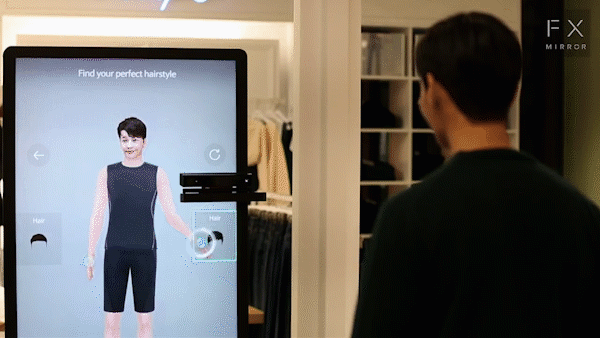 也许未来家中的试衣镜也会变成虚拟试衣镜,加入AI智能运算,获取家人身体数据与穿衣风格,智能推荐个人穿衣搭配,一站式完成在线购物。
Maybe in the future, the dressing mirror at home will also become a virtual dressing mirror. AI intelligent computing is added to obtain family body data and dressing style, intelligently recommending personal style, and complete online shopping experiences in one stop.
 变革艺术展现形式 
从Glastonbury的"Lost Horizen"音乐节到The Fabric of Reality时装秀,大型聚会活动也在与XR结合。
From Glastonbury's "Lost Horizen" music festival to The Fabric of Reality fashion show, large gatherings are also being combined with XR.
The Fabric of Reality时装秀,是设计灵感与VR结合的概念性走秀,颠覆了传统走秀仅用双眼看的视觉体验。
通过数字性体验讲述设计者的作品故事,让天马行空的想象具象化;体验者则通过沉浸方式切身感受未来时尚,与其产生互动,为品牌的文化转播与零售提供了新的方向。
The Fabric of Reality fashion show is a conceptual catwalk experience combining designers and VR, subverting the visual experience of traditional catwalks that only use two eyes. Telling the designer's story through digital experiences, allowing for unconstrained imagination to materialize; the experiencer will experience the future of fashion through immersion, and interact with it.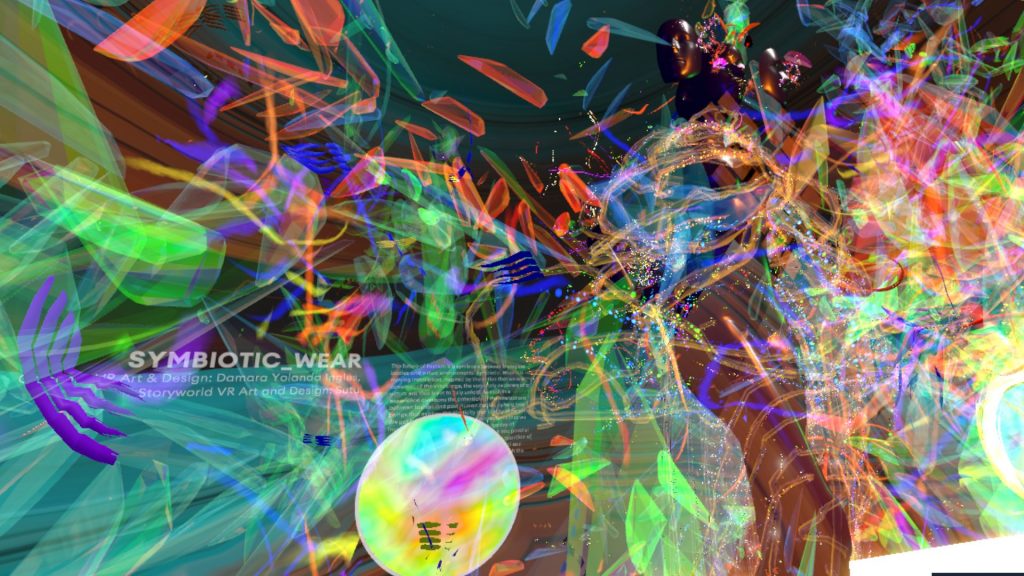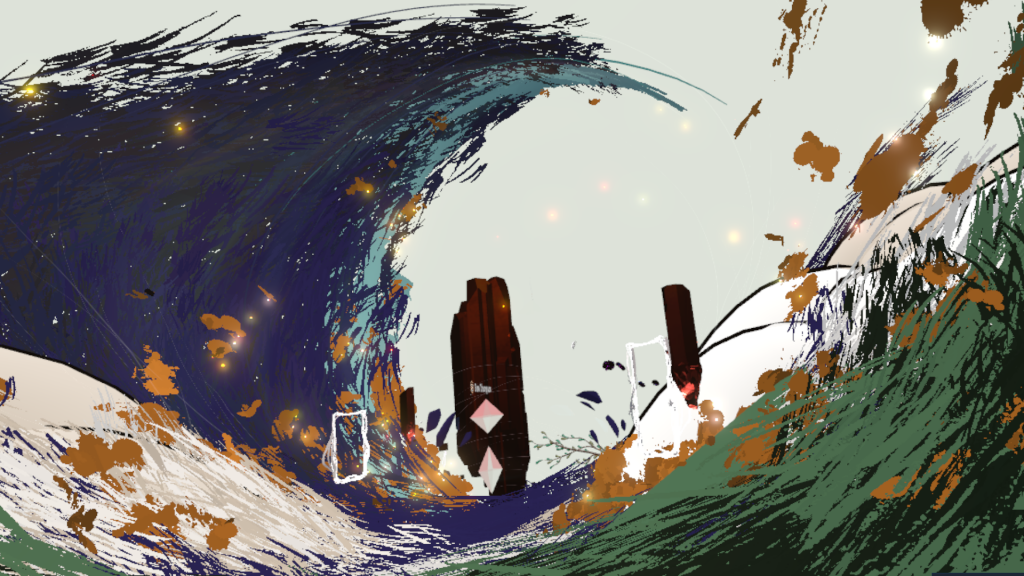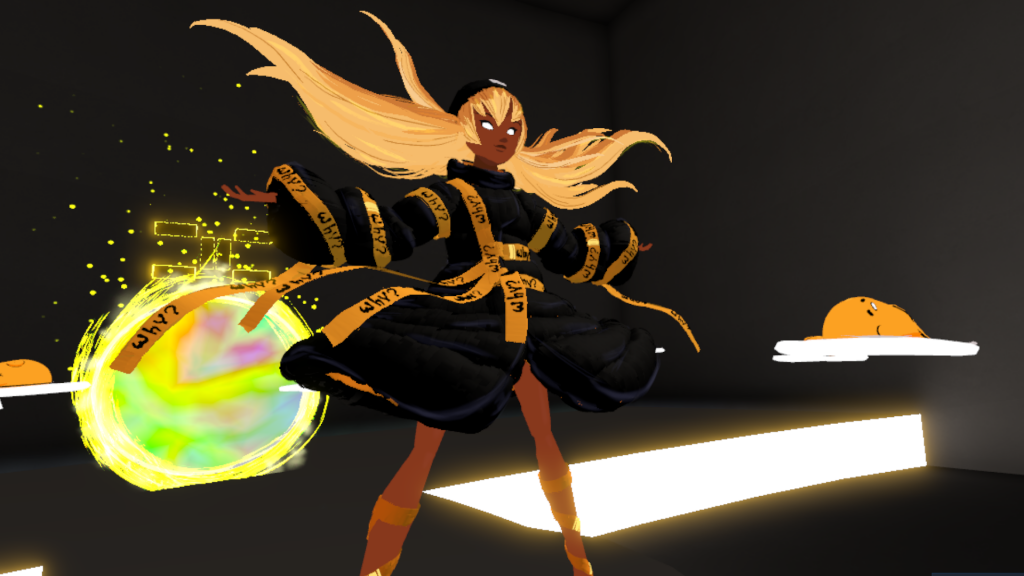 奢侈品行业正在迎来一场深刻变革,数字化升级对品牌的重要性不言而喻。
随5G快速发展的XR技术,模糊了虚拟数字与物理世界的界限,为消费者带来真实与趣味并存的消费体验。
The luxury goods industry is undergoing a profound transformation, and the importance of digital upgrades to brands is self-evident. AR blurs the boundaries between the virtual digital and physical worlds, and brings consumers a real and interesting consumption experience.